Spinzilla - On your Mark! Get Ready! Spin!
Spinzilla is a world-wide spinning event where teams and individuals compete in a friendly challenge to see who can spin the most yarn in a week! Starting on 5th - 11th October!
The spinning event is in aid of charity which supports the teaching of crafts to children, register now up to 2nd October! Each team can contain up to 25 members.

Spinzilla don't care what kind of yarn you spin, they just want you to grab a tool, any tool, and get spinning! Those yards are needed! The more you spin, the better spinner you will become. Any registered spinner who spins at least a mile (1,760 yards,) is entered into a special drawing for random prizes. All spinners who register are also eligible for random prizes.

What's New In 2015

Spinzilla will continue to allow spinners to get credit for plying, adding an online tool to make it easier for spinners to calculate their plying credit.
Team captains must take responsibility for gathering yardage from their team rather than spinners submitting results directly to Spinzilla, similarly to how it was done in 2013. Rogue spinners will continue to submit their results directly to Spinzilla.

The Monster Mile club will return for another year as will the team, Rogue, and most yardage spun categories.

Spinzilla as a fun way to challenge yourself, raise some money for a good cause, enjoy the company of other spinners, and perhaps bring home a trophy for your team or yourself!

For more information on Spinzilla and how it works, click here

So why not, order your wool here and set up a team? Tweet us @worldofwool Good Luck!
Posted
23rd September 2015
Share
Next Story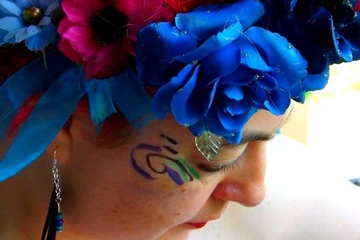 Dawn lives in Huddersfield, not far from World of Wool and has been a craft enthusiast since she learned to knit at the age of 8, she loves mixing colours and seeing how colours react against each other, which is why she loves putting rainbows in her work!
Latest in this category