Monthly Competition featuring your projects!
Fancy winning some great prizes? Simply post an image of your latest work using WoW fibre adding the hashtag #mywowproject on any social media platform for your chance to enter!
Each month, we'll be picking one project to feature in our blog and to win a £20 voucher or a prize worth even more!
So whether you've felted it, spun it, dyed it, knitted it, crochet it or even stuffed it - post it on social media, with the hashtag to enter!
Don't forget to mention what fibre or accessories you've used.
Winners will be announced in each month's newsletter.
Terms and Conditions
Limited to one entry per month. Project must be made using fibre or accessories purchased from WoW. All entries must be submitted by 12pm on the final day of each month. Any posts made after this time will automatically be included in the next month's competition.
Gallery
Posted
30th November 2016
Share
Next Story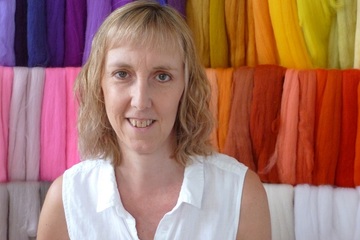 Karen is a contemporary felt artist working in the Midlands and her Strictly Come Dancing piece, made with World of Wool products, is being featured in the Radio Times, how exciting!
Latest in this category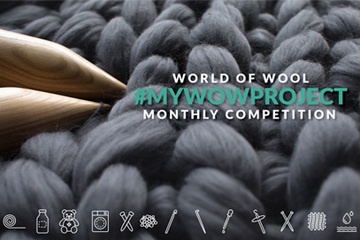 Thank you to everyone who entered this month's #MyWowProject! We're in awe at some of the incredible creations you've been busy making this month!
Take a look at this week's winning entry!