Gifts Fit for a Princess
What gift would you give the Royals on the arrival of Princess Charlotte? The giving of gifts to celebrate the birth of a new baby is a tradition that spans the globe.
To mark the arrival of the Royal baby, we have gathered together some traditional and unusual present ideas for you to create:
- Crown
- Cardigan
- Flower headband
- Teddy
- Baby booties
- Hat
- Mittens
After the princess was debuted in a white wool shawl, the family firm who made the blanket has seen a surge in demand with an 8 week waiting list!

So why wait when you can make your own? You could also make an extra special christening gown with matching booties, or better still make a whole Royal family!

Send us your images to gallery@worldofwool.co.uk and show us what you can do!

Photo: With thanks to Kotryna Virbl
Next Story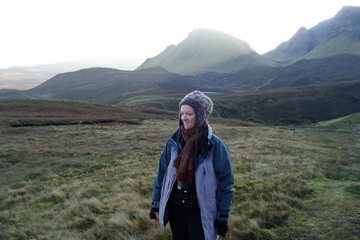 Carolyn is a felt artist living in rural Lancashire whose passion for wool began many years ago when she taught herself to hand knit.
Latest in this category