Featured Artist - Von Allen
Von hails from World of Wool's home town of Huddersfield and has worked in the arts for over 30 years but is now concentrating on her own artwork.
I've always been creative; my mum had me down as a Blue Peter presenter due to my ability to produce something out of nothing even when I was a kid. Growing up I was a little obsessed with puppets and stop frame animation, Hector's House, Pogles Wood, Noggin The Nog and Topo Gigio were all very real for me. I've worked in the arts since graduating from Huddersfield University in 1984, in both the performing and visual arts fields. Paper became my thing for a while and I even went back to college to qualify as a Bookbinder but not until I found the splendid art of needle felting did I feel truly at home. Now I needle felt my own characters inspired by my own dog and his ability to change personality according to what he thinks it might get him.
Von's felt dogs all have a unique personality, they are individual one-offs and will not be duplicated. They are needle felted from 100% wool with glass eyes. Their clothes are selected from various vintage ranges from Paul and Sindy, Ken, Action Man, G I Joe, and other action dolls.
Q&A
What is your craft?: Needle felting.
What is your favourite fibre?: I like the course natural wools that give a great texture to needle felting.
What is your favourite breed of sheep?: Oh blimey.....who knows!
What do you like most about the company?: Brilliant to have it so close, couldn't believe it when I discovered you were in Huddersfield. Such a variety of wool, like a wool toy shop.
Von's web sites:
Gallery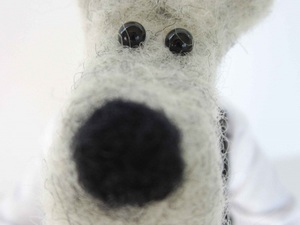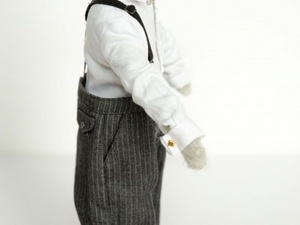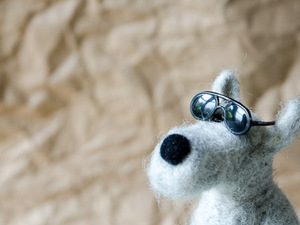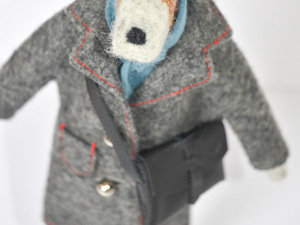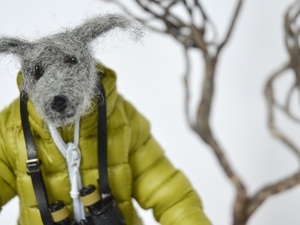 Next Story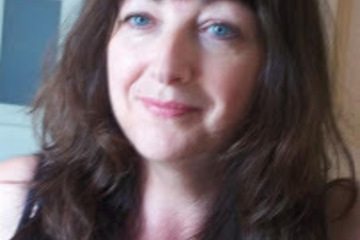 Self-taught textile artist Fiona has been a craft enthusiast all her life. Even as a child, when other pupils took games into school, she would take her knitting!
Latest in this category