Featured Artist - Toni Livingstone
Bristol-based Toni has loved crafing since she was a small child, but only really had the time to commit to it after having her daughter, Martha in early 2012.
She says:
I enjoy all things arts and crafty, and I love having a daughter that is excited to make and do all those kind of things with me. I started to make dolls and went through the process of CE testing in July 2013 and have not looked back since!
Toni enjoys relaxing into her craft of an evening as it's the only proper time she gets to herself, so to her nothing is more soothing than a night of stitching! She also spends her spare time looking for gorgeous materials to use in her doll making.
She also loves food - but says that she's not so arty when it comes to that - and enjoys films, although the noise of her sewing machine sometimes means that she misses important bits!
I work part time selling industrial plastics, and while it doesn't set my heart alight, it does pay the bills and I work with some pretty OK people. My dream is to one day be able to make dolls full time, but I'll settle for part time for now ;)!
Q&A
What is your craft?: Toy Making
What is your favourite fibre?: The carded polyester filling!
What is your favourite breed of sheep?: I must admit, I don't know a lot about sheep, can I just say one that doesn't smell?!
What do you like most about the company?: I like the fact that I get text alerts regarding the delivery of my wadding! Nothing makes me happier as a busy working mum, than knowing exactly where I have to be and when!
Toni's web site: www.facebook.com/feltcottonandwhimsy
Gallery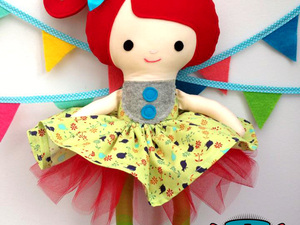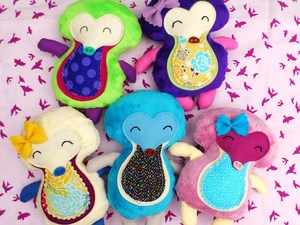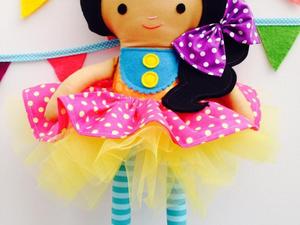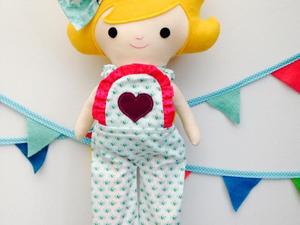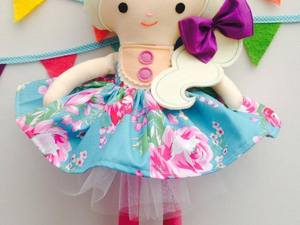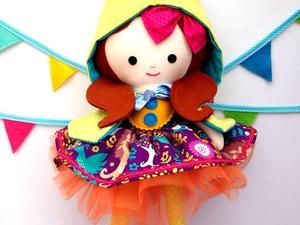 Next Story
Gina, who comes from Swindon in Wiltshire, has been crazy about art all her life, and particularly drawn to painting. In 2011 she discovered needle felting and was immediately hooked. Discovering wool has opened up so many different avenues of discovery for her....
Latest in this category