Featured Artist - Terriea Kwong
Craft enthusiast Terriea lives in Hong Kong and has been a crafter since she was very young, however only started using wool in her creations about 5 years ago. She says: "I'm now completely hooked and work with wool almost every day."
We asked Terriea to tell us a bit more about herself and here's what she said:
I live in Hong Kong, a sub-tropical region where winter is short. I do wool felt not only for purses, cases, accessories or wearable for winter, but also make nuno felt for summer. Whether it's a nuno felt scarf to wear in an air-conditioned room, or a nuno felt gown for a breezy night, the material is gorgeous. I also do decoration or functional 3D objects, such as teapots, vessels and trinket boxes. I like to play with wool and versatile nature of the fibre. I also like to explore natural printing with plants/leaves for wool felted clothing or silk fabrics. Whenever I get the chance I like to travel for new skills, learning from overseas felt makers. Since I encountered feltmaking 5 years ago, I have attended workshops in England, Portugal, Holland and the US run by renowned artists. During these years I'vealso run lots of open and private workshops in Hong Kong (incl. design institution) and in Canada. Wool felt is now part of my life, I do at least one piece every week.
Q&A
What is your craft? Wet felting, nuno felting, mixed media craft with wool, fibre and fabrics, needleworks.
What is your favourite fibre? Merino as it is very soft and has many colour shades.
What is your favourite breed of sheep? Wensleydale, although to be honest I've no idea of breeds of sheep. I love all sheep. The long and curly fleece are lovely though.
What do you like most about WoW? Variety of colour, products and speedy delivery!
Terriea's web site: http://terriekwong.blogspot.co.uk/
Gallery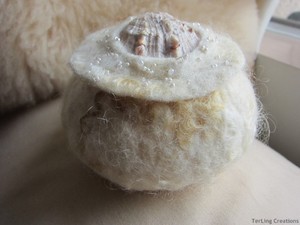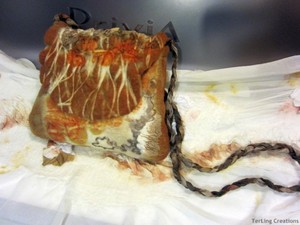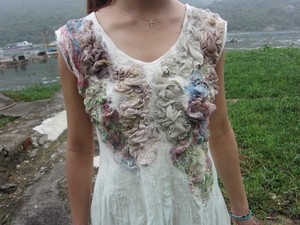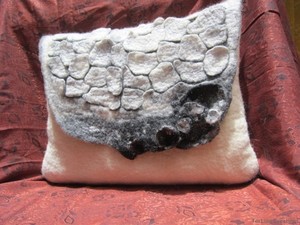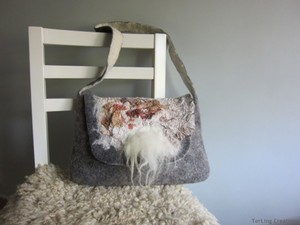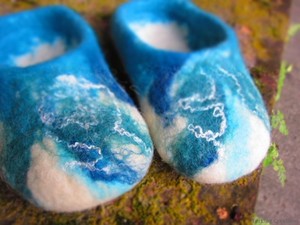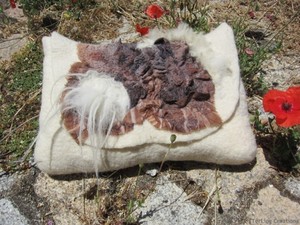 Next Story
Adrienne lives in a small rural town in Ontario, Canada, and is a stay at home mum who spends her days with her daughter, reading and making crafts.
Latest in this category