Featured Artist - Sue Gerber
Glasgow based artist Sue has been a craft enthusiast since she was 2ft high, and continued her passion in her education, studying Printed Textiles at the Glasgow School of Art.
Although she discovered feltmaking about 17 years ago, this was put on the back burner whilst she worked on other things - namely illustrating children's books and costume-making for opera and theatre!
However her love for feltmaking "suddenly burst out" when she was unfortunately made redundant a couple of years ago, so she decided to get back to art full time and studied City and Guild Feltmaking to improve her technique.
When asked what she enjoys most about her craft, Sue replied:
The total unpredictability of felting teaches you about being flexible and resourceful. Plus the colours, textures and huge scope of the medium.
Sue now sells online and exhibits at craft fairs and festivals.
Q&A:
What is your craft? Felting, drawing, painting.
What is your favourite fibre? Very fine merino.
What is your favourite breed of sheep? Gotland - it felts so easily and dyes well.
What do you like most about WOW? You have a good range of materials, and a really well laid out web site.
Sue's web site: www.etsy.com/shop/oosie
Gallery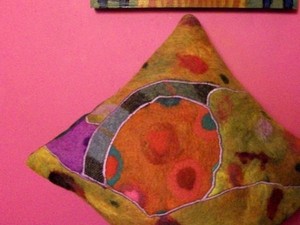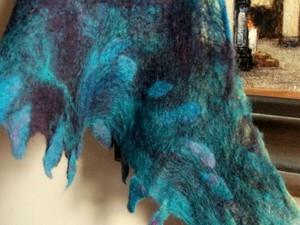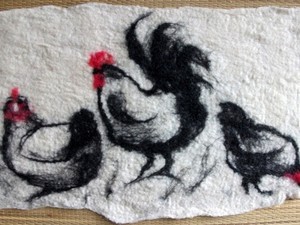 Next Story
Ellie lives on a smallholding high in the North Pennines where she keeps her own small, varied flock of sheep. She uses undyed, natural wools, but uses some colour when teaching/demonstrating with schools/community groups, for which WoW's dyed BFL tops are perfect, she says.
Latest in this category