Featured Artist - Shani Phethean-Hubble
Based in Bristol and South Wales, Shani has been a handspinner, dyer and weaver producing textiles with a 'twist' for over 20 years. Her company 'DyeVerse' runs courses in colour, writing and textile construction from beginners to advanced.
My passion is exploring/challenging the possibilities of textiles as a medium for artistic expression
Shani specialises in combining heritage crafts with contemporary design to produce textiles and objects that are both practical and desirable.
Q&A:
What is your craft? Spinning, dyeing and weaving.
What is your favourite fibre? Superwash 56s wool and merino/silk mixes.
What is your favourite breed of sheep? Blue Faced Leicester.
What do you like most about WOW? Prompt dispatch and clear product ordering services. You do what it says on the tin! This makes my life an awful lot easier when planning and preparing for courses.
Shani's web site: http://www.dyeverse.co.uk
Gallery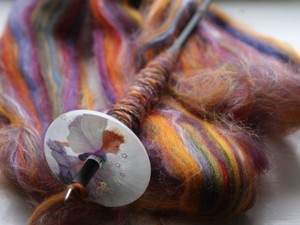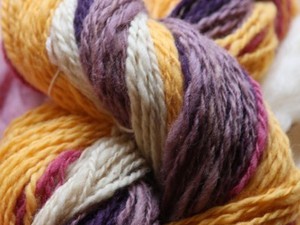 Latest in this category