Featured Artist - Sandie Craig
Artist Sandie lives in the craggy North Pennines in an old lead mining community with dogs, cats, sheep, chickens, wildflowers, and a whole wide landscape right on her doorstep to explore daily and capture in art.
However she was inspired by the natural world from an early age: "I remember walking through the woods, glens and unspoiled beaches around the North East of the Scottish Highlands where I grew up, and would marvel at the colours and forms of plants."
Sandie fulfilled her passion whilst undertaking a three year course on Textile Design at Duncan of Jordanstone College of Art and Design in Dundee, and is now an Organic Artist.
I think this term best defines my work because whichever medium I use is almost exclusively gleaned from Nature, and the Collections I'm working on are inspired by observations of daily country life or indigenous tribal art. I love working with natural materials and structures - although I also do flatwork - and I prefer undyed wool and gather fleece from the fields to use as filling or to add texture. My style is contemporary and I use all forms of felting in my pieces as well as stitching. I've wanted to return to artistic work all my life and finally, in retirement, I am able to do that.
Q&A:
What is your craft? 3D sculptural felting with willow and found objects.
What is your favourite fibre? Natural Rare/British breed wool - high in microns.
What is your favourite breed of sheep? Oh my gosh - Gotland probably.
What do you like most about WOW? I love the range of products, the helpfulness of the staff and the ease of ordering.
Gallery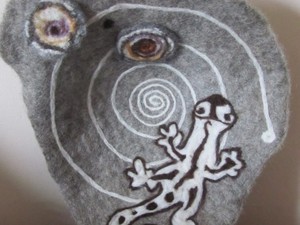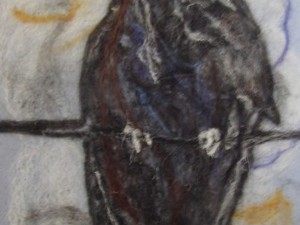 Next Story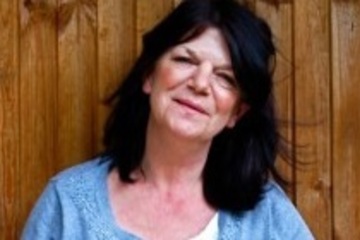 Berkshire-based Jilly has been a WoW customer for 3 years, but a craft enthusiast for far longer. As you will see from the fabulous pictures below, Jilly's passion is for creating perfect felt replicas of dogs.
Latest in this category