Featured Artist - Rachel Dalton
Military wife, daughter and sister Rachel hails from Petawawa in Ontario, Canada where she lives with her husband, toddler, chickens, dogs and cats, and manages a local military museum, working extensively with the artifact collection.
She learnt to sew at 3 years old and was taught to spin at 9 and has the bug ever since!

I love how relaxing it is to sit at the end of a long day with my fiber and wheel. Listening to it whir takes me back to the bygone days and thinking of so many other women spinning to provide warmth for their families. What a cozy thought. My spinning is done as naturally and organically as possible. My wool is sought locally (or from WOW) and I clean, card, spin and dye it on my own. The majority of my dyes are from plants in my yard/garden. I love experimental archeology and the process of textile creation. I'm always learning and love it!
Q&A
What is your craft? Spinning
What is your favourite fibre? I would have to say wool. Or linen. I love natural fibers. Both wearing, knitting, sewing and spinning with them. Why use something man made when you can use something from our good earth?!
What is your favourite breed of sheep? I love Jacob. I love it for its array of colors and textures. Some is soft and some is itchy. I enjoy spinning with it, and knitting socks with the resulting yarn is my favorite.
What do you like most about WoW? I love the selection of wools that are so hard to find elsewhere. Of course the great prices help as well.
Rachel's web site: http://www.etsy.com/shop/bwwoolery
Gallery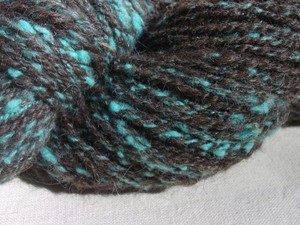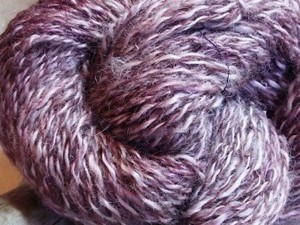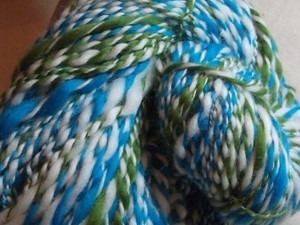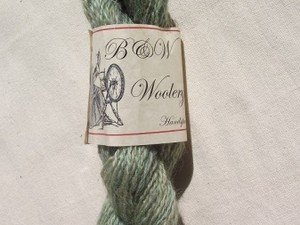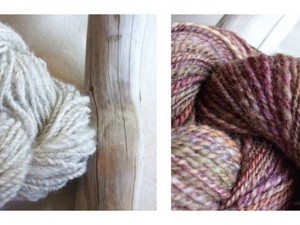 Next Story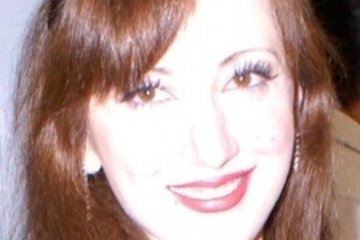 Although now living in Altrincham, Cheshire, Teona was born in Georgia, on a farm surrounded by the sights and sounds of nature.
Latest in this category