Featured Artist - Niki Collier
Originally from Bulgaria, product and fashion designer Niki now considers herself to be a true Dubliner in essence! She aspires to create playful objects with organic shapes which transmit a strong message and become our lifelong companions.
I have a special connection with making felt objects as it is a medium which offers limitless possibilities, both as a stand alone technique in creating exceptional one off pieces, and in developing limited editions of coveted objects. I love how fibres can interlink to become a rich and unique texture that could work as both sturdy furniture and the most delicate piece of clothing.
Niki is drawn to felt as it readily allows transformation from one exciting object to another with completely different structural and visual characteristics. The objects that she develops vary in size and function: baskets, cribs, lamps and toys, rugs and blankets, clothing and jewellery.
Q&A:
What is your craft? I aspire to make multi functional objects with unique texture and design, so I would say that feltmaking is the craft that best suits my concepts and ideas.
What is your favourite fibre? To say that is to say that I prefer one style or method, and at least for now I am too curious to be committed!
What is your favourite breed of sheep? Wensleydale, but this is just because Sheila Ahern makes amazing things with it!
What do you like most about WOW? I love the in-depth understanding that you guys have and offer to textile folk. Reading through your descriptions of the characteristics of each fibre was my single inspiration in starting up my leaf project – a challenge to create a leaf using 2g of fibre and then document the process. The Bulgarian Ambassador is a patron of the tree that is formed by these leafs, and I had the privilege to have some extraordinary feltmakers contribute to the project: Kate Ramsey, Nicola Brown, Pam De Groot, Leiko Uchyama.
Niki's web sites:
Gallery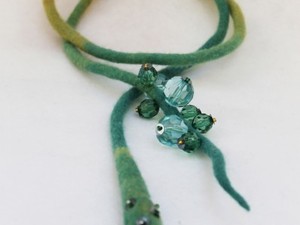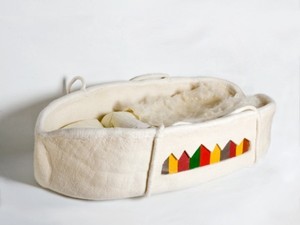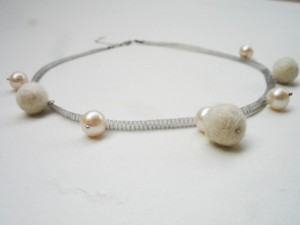 Next Story
Felter Tracy hails from Perth, Scotland and has been a craft enthusiast for as long as she can remember!
Latest in this category