Featured Artist - Mo Jackson
Brighton based Mo came from a generation of 'make do and mend' and learned a lot of craft skills from her parents and grandparents. Her Nana taught her to knit and crochet, whilst her Mum taught her to cut patterns and sew. Her Dad made all kinds of things but also created tapestries and embroidery.
Mo says that one of the best things about her craft is bringing together separate elements and creating a thing of beauty. She sometimes finds it hard to let her creations go when she sells them because she's enjoyed making them so much!
I moved from my home town of Darlington, Co Durham and became a graphic designer/illustrator in Brighton. I always had a passion for textiles and that almost became my career but I was advised that graphic design would be a better job option. The joy of craft didn't leave me though, and I continued to make things for myself and friends. After 23 years in the design industry I now feel it's time to leave the computer behind and and spend more time on the hands on approach to my creativity that I love so much.
Q&A:
What is your craft? Felting and mixed textiles.
What is your favourite fibre? I love Merino wool tops and silk. they are so soft and felt really well together, the silk gives a beautiful shimmer to the finished item.
What is your favourite breed of sheep? I have a soft spot for sheep with curly hair, probably because mine is so straight.
What do you like most about WOW? WOW has a great selection of interesting fibres and ordering and delivery are trouble free.
Gallery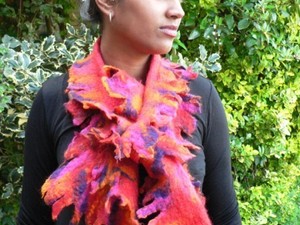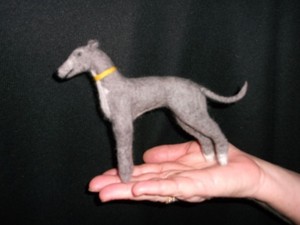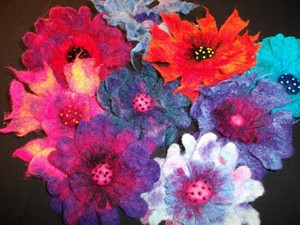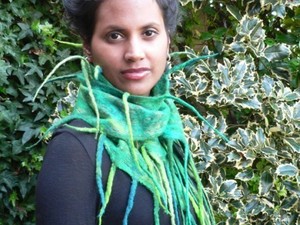 Next Story
Ilkley based Angela has been a craft enthusiast all her life but has been feltmaking for the last ten years and says that the most enjoyable aspect of the craft is the incredible versatility of British wools and the myriad of techniques for creating felt.
Latest in this category