Featured Artist - Lucy Pendrick
Lucy is a needle sculptor living in the beautiful Somerset countryside. She has obsessions with many things; mainly nature, forgotten dusty objects, birdsong and the peace of a misty morning!
She also love to write. Life has found her combining all loves into realistic sculptures of wildlife each with a tale to tell and a song in it's heart. Her sculptures are always going to be a reflection of wildlife as nature is truly her life and the air she breathes.
I am lucky enough to find my days are now filled with creating wildlife with hot coffee and a Siamese cat on my lap. After travelling around for 6 years with my husbands job in the Royal Marines I was tired of finding jobs that were convenient but didn't make me happy. There was a time where my husband had to go away for 8 months and the evenings seemed to drag. I decided to try needle felting after purchasing a teddy bear kit and that's where it all began.
This year is very exciting and busy for Lucy as she has just completed her first solo exhibition at a local National Trust property and already has another four exhibitions in the diary and an open studios event in October. Amongst that she is working on lots of beautiful commissions and new ideas.
Q&A
What do you enjoy most about your craft?: I love how much more there is still to learn about needle felting. I am still coming across new ways to achieve different effects.
What is your favourite fibre?: I have so many favourites but I have recently been adding mulberry silk to my wool. I love how it brings shine and life to my creations.
What is your favourite breed of sheep?: oooooo hard one. I'm going to say Dartmoor as that's where I grew up and my love of sheep began.
What do you like most about the company?: The variety of wool you have to offer. I'm like a kid in a sweet shop!
Lucy's website is www.strawberryglen.co.uk
Gallery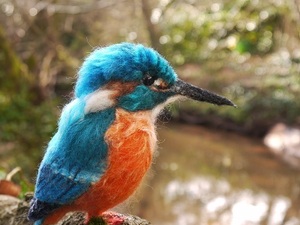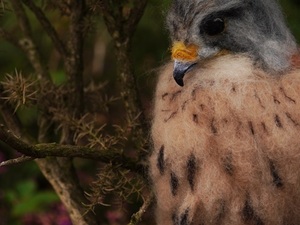 Next Story
The Black Welsh Mountain Sheep has wool which is black, short, thick and firm to handle and it does not require dyeing.
Latest in this category