Featured Artist - Kim Chater
Originally from Arizona, Kim has now lived in the Falkland Islands for the last 15 years and has been felting since 2007. She fell in love with the craft and has been experimenting ever since.
I am inspired by all things in the natural world, especially bird plumage, and I use these inspirations while dyeing my wools and silks that eventually turn into felted scarves. Since I dye all my own, I can play and experiment with never-ending results.
Q&A:
What is your craft? Felting - nuno, wet and a combination of needle felt and wet.
What is your favourite fibre? Superfine Merino.
What is your favourite breed of sheep? Merino.
What do you like most about WOW? Custom blends, the massive range of wool products and the fantastic service.
Kim's web site: http://www.facebook.com/seaclifffelts
Gallery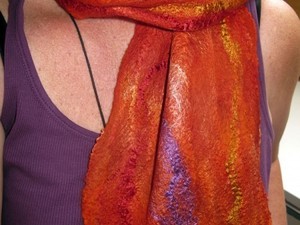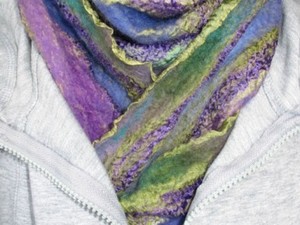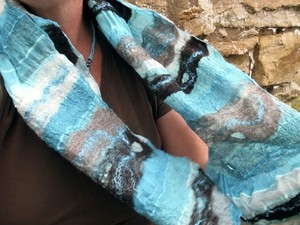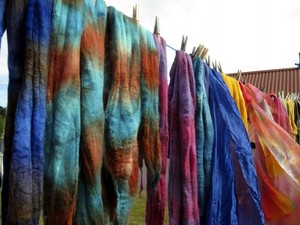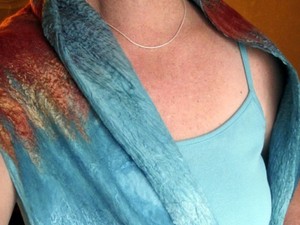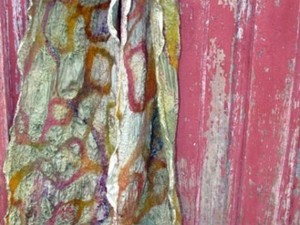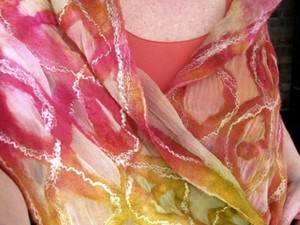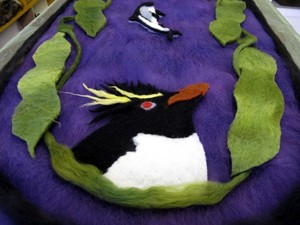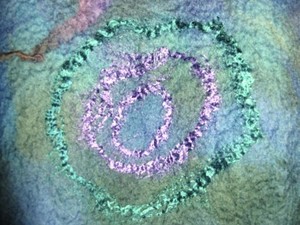 Next Story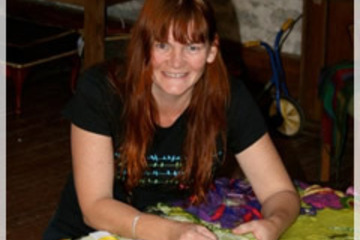 Self-taught felt artist Debra lives in the beautiful Eden Valley, Cumbria and says that living in the splendours of the Lake District constantly inspires her and her work.
Latest in this category