Featured Artist - Karen Hughes
Karen hails from Llandudno and has been a craft enthusiast for 'too long', and a felt artist for the last 8 years.
A compulsive maker, I have been producing objects in a variety of media for many years. Originally, I trained as a potter at Camberwell College of Arts, London. Not having a kiln, I started to make pieces using papier mache, but for the last 8 years, I have been consistently making felt. Surface decoration is my passion and I love the variety of techniques which can be achieved using the simple wool roving. I live by the sea, and have been looking, recently, at imagery associated with it - tattoos, fruit machines and fairgrounds. Vintage clothing and accessories, especially 50's prints, are a joy and I love the bags of Enid Collins.
Q&A:
What is your craft? Felting.
What is your favourite fibre? Merino wool
What is your favourite breed of sheep? Merino
What do you like most about WOW? Great selection of colours and wool types. Prompt delivery - easy navigation.
Karen's web sites:
Frou-Frou-Felt-Designer-Handmade-Felt on Facebook
Gallery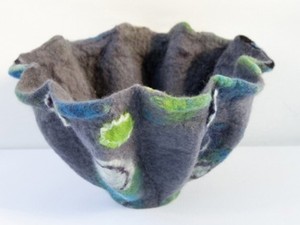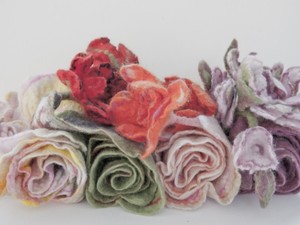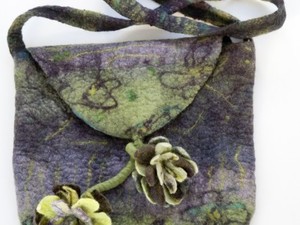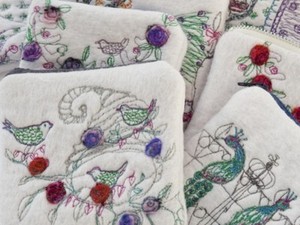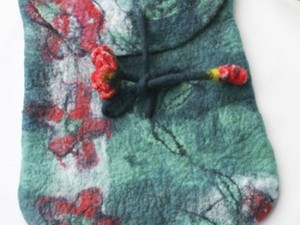 Next Story
Somerset based Andrea has been a craft enthusiast involved in painting, drawing or textiles, all her life, but some sheep-owning friends introduced her to felt-making about 10 years ago.
Latest in this category