Featured Artist - Jo Lee
Jo lives in Bonnyrigg, Scotland with her husband, 2 teenage daughters and a menagerie of animals, many of whom feature in her work!
She is constantly inspired by the natural world around her. Discovering felting through a Moy Mackay workshop also meant discovering a means of capturing and expressing the beauty and wonder of nature.
Jo was diagnosed with cancer in 2014 and it was the challenge she needed to have the courage to pursue her dream of setting up a creative business and selling some of her felted art. It proved to be a lifeline through chemotherapy.
I'm now in remission and still creating and selling felting and I'm also pursuing another passion which is to see people realise and delight in their own creativity. It brings me such joy when someone comes along a workshop convinced they are not creative and leaves a few hours later full of pride and joy with a felting that they have made themselves.
The name of her business comes partly from the pet puddleducks that waddle around her garden and also from the thought that our lives are full of many pieces, some delightful and joyful and others difficult and challenging. When these parts are all sewn together they become something incredibly beautiful.
Q&A
What do you enjoy most about your craft?: The wools are so expressive and I love being able to capture an image in felt. The felting changes at different parts of the felting process and it's always a wonder to see each piece forming and developing.
What is your favourite fibre?: Merino wool and tussah silks
What is your favourite breed of sheep?: Herdwick and Merino
What do you like most about the company?: Such a friendly company who care about your crafting as much as you do. The range of wools and colours are amazing. It's like being a kid in a sweetie shop!!

Jo's website is www.patchworkpuddleduck.weebly.com and her facebook page is www.facebook.com/Patchworkpuddleduck
Gallery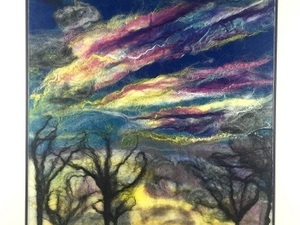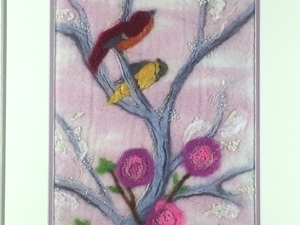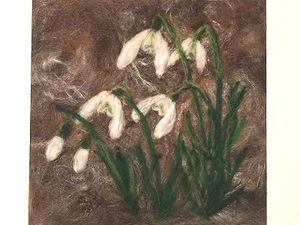 Next Story
Mother's Day is fast approaching, so why not make her a lovely pom pom flower bouquet, which can either be placed in a vase or wrapped in paper, perfect for your Mother to place somewhere special in her home!
Latest in this category