Featured Artist - Jill Harrison
Although now living in Aberdeenshire, Jill was born and raised in Bradford - the heart of the wool industry - and studied graphics at the Bradford College of Art.
She now runs a sculpture business with her husband, producing sculpted 3D signs for clients all over Britain.
I have always been interested in art, but became interested in wool quite by accident after breeding a small flock of rare breed sheep on our croft. I guess I would now call myself a wool artist - it's so absorbing and once I start one of my creations I just can't stop!
Q&A:
What is your craft? Wool artist.
What is your favourite fibre? I have to say wool - it's so forgiving.
What is your favourite breed of sheep? Well my sheep are Hebridean and Shetland and I love them both. The colours of the Hebridean are fantastic ranging from jet black through to shades of chocolate and chestnut, and the sun-bleached tips of blonde. The Shetland's wool is so fine - almost like silk. Beautiful!
What do you like most about WOW? Lots of great products, and useful/interesting facts and people.
Jill's web site: http://www.harrisonsculpture.co.uk
Gallery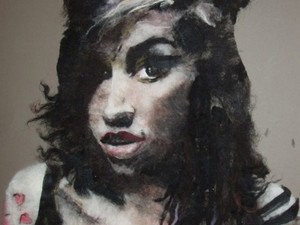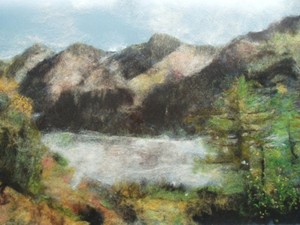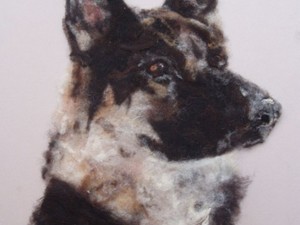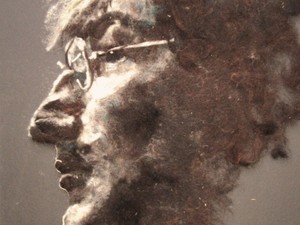 Posted
1st September 2011
Share
Next Story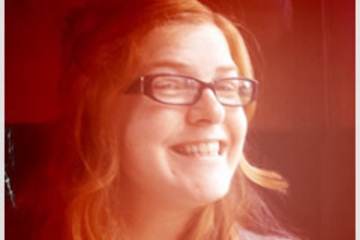 Bridgnorth based Jennifer has been crafting since she was at primary which started age 9 with an attempt to make a squirrel soft toy. Since then she hasn't stopped working with textiles and has taken this love into a career as a costume maker and now expresses her creative vision through textile art.
Latest in this category