Featured Artist - Jenny Egerton
Coventry based craft artist Jenny has been an enthusiast ever since she was old enough to craft, and as she's grown older that joy of crafting hasn't abated. She studied Illustration at University, and ended up crafting mixed media models which she photographed to turn into 2D illustrations.
Jenny's work revolves around concept, character and play on words and she always tries to have a sense of narrative in the pieces she produces. "I'm hugely influenced by Fairytales (mostly the more unusual Russian and Eastern European ones, as well as Grimm's and Hans Andersen) and I think I'm a bit of a storyteller at heart! I also like general silliness and surreal humour, and am a sucker for a clever pun! I love the enchantment of how a character appears in my hands from what was just a big ball of fuzz. Although I always have an idea of what I want to make, I love how the organic nature of the process which means that some things might not come out exactly as I had imagined. It's almost like magic when a piece takes on its own personality!
Jenny lives in Coventry with her husband, 5 year old daughter, and their pet hamster; a cream banded Syrian called David Bowie, who is the inspiration for my little Hamlet Hamster, and who also recently went viral on the internet as the World's Most Fashionable hamster! We recommend you Google it!!
Q&A
What is your craft? Needle felting and mixed media models.
What is your favourite fibre? I like to use merino for felting, though I have used bamboo fibre for a vegan customer who loved my work. I made her a panda called 'Zhu Zi' (which means bamboo in Mandarin) as it seemed fitting!
What do you like most about WoW? I love the variety of fibres available, and the colours and quality are just superb.
Jenny's web site: http://www.etsy.com/uk/shop/Mythillogical
Gallery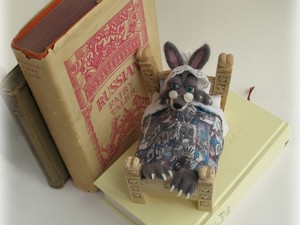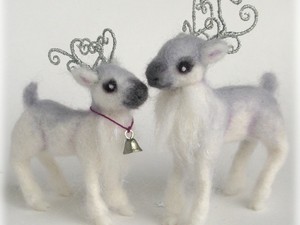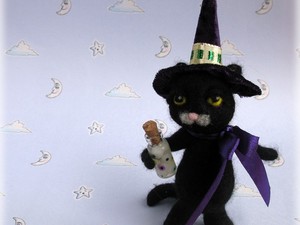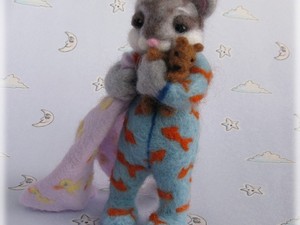 Next Story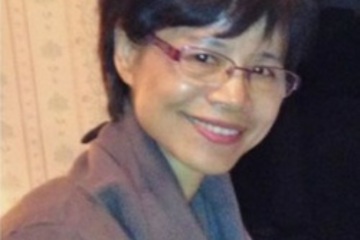 Craft enthusiast Terriea lives in Hong Kong and has been a crafter since she was very young, however only started using wool in her creations about 5 years ago. She says: "I'm now completely hooked and work with wool almost every day."
Latest in this category