Featured Artist - Jennifer Bone
Bridgnorth based Jennifer has been crafting since she was at primary which started age 9 with an attempt to make a squirrel soft toy. Since then she hasn't stopped working with textiles and has taken this love into a career as a costume maker and now expresses her creative vision through textile art.
When I am creating my felt I enjoy the anticpation of what the finished piece will look like. I work off ideas and concepts but it is the process of felting the backgrounds and then adding detail through needle felting that brings the ideas to life. Every piece I create is different and often surprising, even to me!
Jennifer has dogs, cats and chickens but not quite enough space for my own sheep yet. She plays the cello, makes bridal wear and would like to learn bricklaying to speed up the rebuild of her garden.
Q&A:
What is your craft? Felting and mixed textile art!
What is your favourite fibre? Gotland Wool! I felt this into my images and bags a lot, just a little amount to add texture. I love the way mixing different fibres affects the final texture of the felt due to shrinkage rates.
What is your favourite breed of sheep? The Teeswater Sheep. I grew up on a sheep farm in Hereford that had some Teeswaters and as a child I used to love the fact that they looked like they had been involved in a perming incident.
What do you like most about WOW? The website is very easy to navigate and order from. The images and functionality of the site mean that I know what I am going to get. The service has always been very friendly and the parcels are well packaged and delivered promptly.
Jennifer's web site: http://www.lazybybone.co.uk
Gallery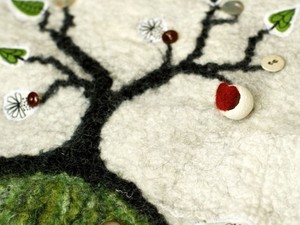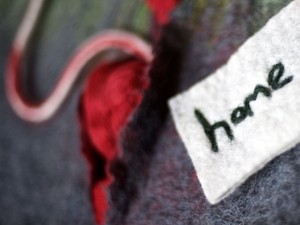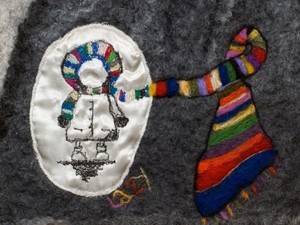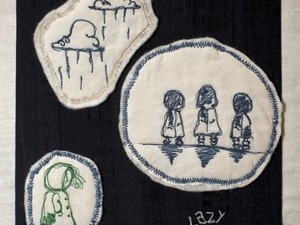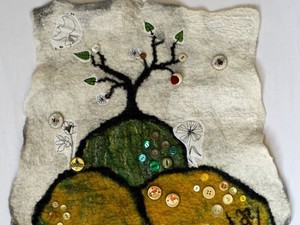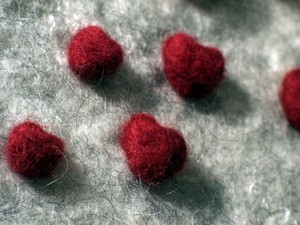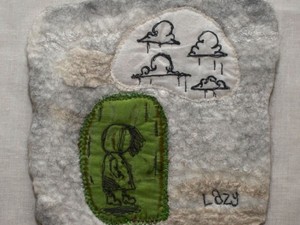 Next Story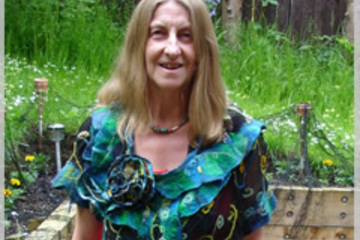 Redditch based Christine has been involved in the world of craft for 30 years - full time for the last two year. She is passionate about textiles and loves every aspect of working with them. "I can remember at the age of 11 making up a pattern for mum's curtains - something I could wear - but then it was the 60s!"
Latest in this category