Featured Artist - Frida Åberg
Frida is a jewellery artist who is currently devoted to spinning and enjoys a quiet country life on an island west of Stockholm, Sweden. She loves to knit and, through the internet, learned to spin. She now spins every day and sells her yarns to yarn lovers world-wide.
However, Frida has been a craft enthusiast all her life and frequently made lots of little crazy animals, cars and unidentified objects for her parents when she was a child.
Says Frida:
I always marvel at the way a piece of wool in my hands can turn into a coherent yarn with which you can create a wearable, usable thing.
Q&A:
What is your craft? Jewellery Artist & Spinner!
What is your favourite fibre? Merino is very nice and soft but the Blue Faced Leicester is lovely to spin with.
What is your favourite breed of sheep? I love all sheep. I want to pet them, feed them, spin their wool and preferably have a flock in the garden if it was bigger!
What do you like most about WOW? I love that you have so many coloured tops to choose from.
Frida's web site: http://dollybob.blogspot.com/
Gallery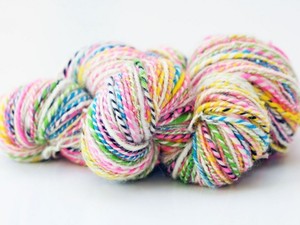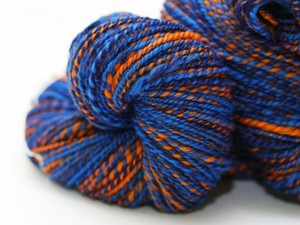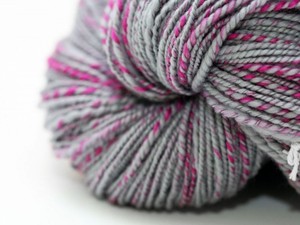 Next Story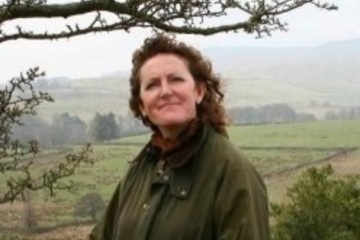 Andrea was born in Wensleydale and, after graduating from Leeds University in 1987, returned to work there as a professional artist for several years before her interest in textiles uncovered a real love for felt making.
Latest in this category