Featured Artist - Ellie Langley
Ellie lives on a smallholding high in the North Pennines where she keeps her own small, varied flock of sheep. She uses undyed, natural wools, but uses some colour when teaching/demonstrating with schools/community groups, for which WoW's dyed BFL tops are perfect, she says.
A craft enthusiast for 20 years, Ellie says:
I love wool and the sheer variety of wools available throughout the world inspires me. The most wonderful thing about wool is that it is a completely renewable, sustainable resource.
Ellie runs a series of felt-making workshops at Slack House Farm. For more information visit her web site (below).
Q&A:
What is your craft? Feltmaker, but I dabble in other wool related crafts.
What is your favourite fibre? My favourite fibre is wool, and I have a range of favourites for working with - BFL, Wensleydale, Hebridean, Shetland and Gotland to name but a handful.
What is your favourite breed of sheep? Without question the Wensleydale is the friendliest breed, with pin-up good looks and beautiful wool, but I have many other favourites too.
What do you like most about WOW? I find the company friendly, helpful and easy to deal with.
Ellie's web site: www.fleecewithaltitude.co.uk
Gallery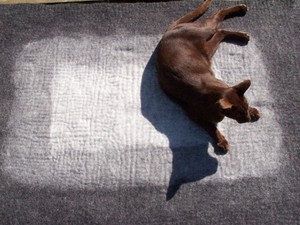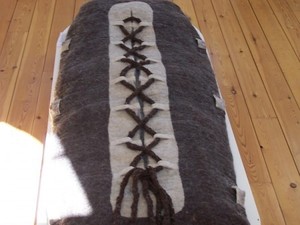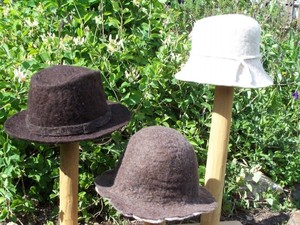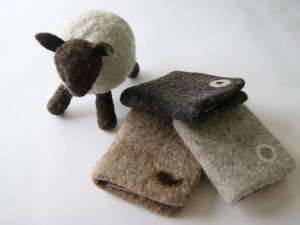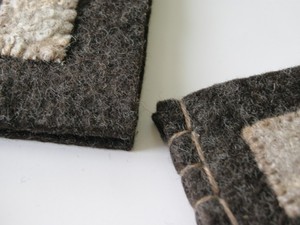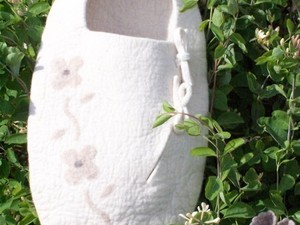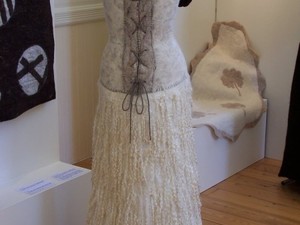 Next Story
Karen hails from Llandudno and has been a craft enthusiast for 'too long', and a felt artist for the last 8 years.
Latest in this category