Featured Artist - Diane Clarke
Norfolk based Diane Clarke has been crafting for as long as she can remember, learning to knit as a child and continuing this passion ever since.
Diane has a shop on Folksy called Peggys Knits and has started to design her own knitting patterns which can be found on Ravelry.
When asked what she enjoyed most about her craft, Diane said it was the achievement of thinking 'I made that!' and also the number of friends she has made through crafting.
Q&A:
What is your craft? Knitting, spinning, crochet.
What is your favourite fibre? Merino.
What is your favourite breed of sheep? Shetland.
What do you like most about WOW? I love your products, great web site and good customer service.
Diane's web site: http://www.folksy.com/shops/crawlin
Gallery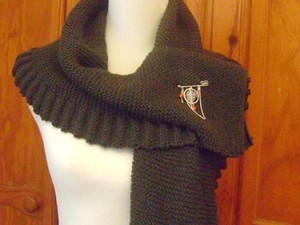 Latest in this category