Featured Artist - Dawn Rodgers
Dawn lives in Huddersfield, not far from World of Wool and has been a craft enthusiast since she learned to knit at the age of 8, she loves mixing colours and seeing how colours react against each other, which is why she loves putting rainbows in her work!
I design, make and sell accessories (hats & gloves) under the name of 365Feet. I prefer to work in the round, making large rainbow coloured or black and white throws, shawls and rugs from vintage yarns and recycled T-shirts.
Dawn learned her knitting skills from her mother when she was very young and became obsessed with it when she started her Saturday job at the age of 15 at the Rowan Yarnsmill in Holmfirth, West Yorkshire.
Growing up within a stone's throw from the mill, the many colours of yarns that were knitted into vibrant textures inspired her to learn more. Many art and knitting courses later, she now produces accessories under the banner of365Feet, uniquely named because she was constantly making odd socks that are now worn by anyone from rock singers to folk dancers. She also makes rugs from recycled and reclaimed materials, and has recently started experimenting with new techniques for circular knitting, creating intricate fair isle designs made from vintage and discontinued yarns.
Some of her work will be on display and available to buy at the Packhorse Centre Gallery in Huddersfield, West Yorkshire, and also on her Etsy shop - www.etsy.com/uk/shop/365Feet
Q&A
What is your craft?: Knitting, rug making and spinning.
What do you like most about the company?: Aside from it being right on my doorstep, there are so many colours to choose from to try spinning up.
What is your favourite fibre?: I love Alpaca because it's so soft and up until my late 30ies I thought I was allergic to most natural fibres, but I'm not and then I discovered Alpaca and Merino and Angora.
What is your favourite breed of sheep?: My Uncle has Texel/Suffolk crossed sheep and their wool is lovely to spin with, it has a good crimp. I like the fact it's local to me.
Dawn's Facebook page: www.facebook.com/365Feet
Posted
1st September 2015
Share
Next Story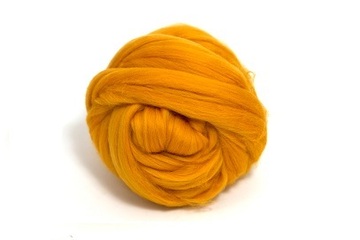 This season, we found that there are only slight discrepancies between the colour combinations for both men and women. The fashion palette focuses on neutral cool and soothing colours.
Latest in this category