Featured Artist - Cindy Thompson
Lincolnshire based Cindy Thompson has only been felting since October/November 2012.
I am completely self taught and although I needle felt any animal, I specialise in very realistic dogs of all breeds. My parents bred/trained/boarded dogs and other animals and were one of the first kennels in the country to have the contract from surrounding police stations to keep/re-home and sadly destroy stray dogs. As a child I would spend hours creating pipe cleaner dogs and dog shows. I would colour the pipe cleaners to make different breeds, and would even create their own pedigrees! I discovered needle felting by accident on YouTube where I stumbled across a Japanese needle felted cat which captivated me. Since then I have been hooked. At that time I was unable to find any information on needle felting, and there wasn't even anything available on YouTube. I asked one artist a few questions to get me started, but they ignored me, so, I decided to work it all out myself.
Determined and not the type to be beaten, through trial and error, I have created my own techniques, from wire frame making, processing my own base wool, attaching longer coats, blending and clipping and doing finishing touches to the final creature. Each felt teaches me something different and new and pushes my knowledge of working with this wonderful fibre. I have also felted with dog fur for some commissions, which has been surprisingly successful.
I have reached a stage where my creatures are all but taking on a life of their own. It is a very therapeutic hobby which pays for materials from commissions I accept. My felts regularly get sent to America, Germany, Australia and other parts of Europe."
Cindy's Websites: https://www.facebook.com/ChicktinCreations
http://www.flickr.com/photos/chicktincreations
Q&A
What is your craft? Needle felter
What is your favourite fibre? Jacob wool, hand washed and carded for base shaping. It even comes in three colours. I also like Russian Karacul wool, which is coarse, but easy to felt and shape.
What do you like most about WoW? I really do feel I am a valued customer having visited WoW twice now. Nothing is too much trouble. The ever growing choice of fibres, books, and felting accessories, is excellent, and I really like the gallery where customers can share their work with everyone.
Gallery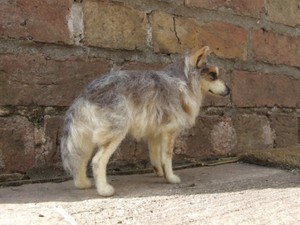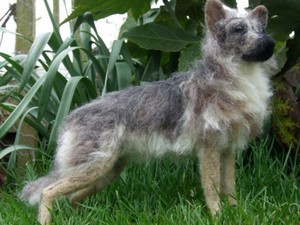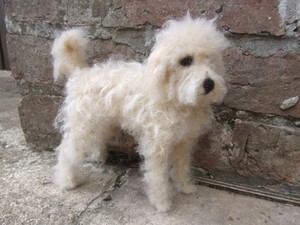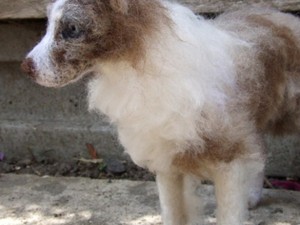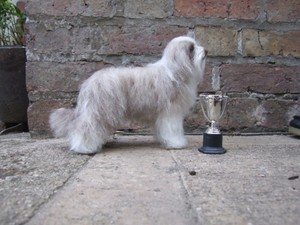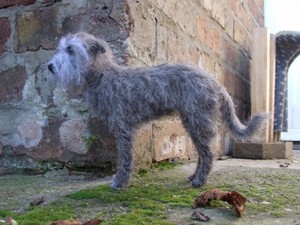 Next Story
Laura - who hails from Pontypool in South Wales - has been knitting and crocheting since her early 20s, and decided to take the plunge and set up her own business 3 years ago.
Latest in this category