Featured Artist - Christine Rider
Redditch based Christine has been involved in the world of craft for 30 years - full time for the last two year. She is passionate about textiles and loves every aspect of working with them. "I can remember at the age of 11 making up a pattern for mum's curtains - something I could wear - but then it was the 60s!"
I love wool! It is such a versatile material and has so many positive attributes that I am continually exploring - still! I love the smell the feel and the metamorphosis as you work with it.
Christine has been in teaching for many years and is dedicated to giving children and adults experiences to encourage them to find their creative spirit. Throughout this time she has continuously developed her own skills, attending workshops with many artists from all over Britain and the world. Christine says she has now come to a point in time that is her time to develop her own skills and push the boundaries of her learning journey.
Q&A:
What is your craft? I spin, dye, felt and sew!
What is your favourite fibre? I have to say wool, but wool and silk go so well together.
What is your favourite breed of sheep? For more years than I care to remember I have tried to spin a new fleece every year. I have had some super Corriedale crosses and this year a Leicester long wool - a shearling, beautiful.
What do you like most about WOW? You have always been so efficient and honest! I had some pre-felt and there was a flaw which you not only pointed out but gave me good compensation for it too.
Christine's web site: http://www.inspirationalfibres.co.uk
Gallery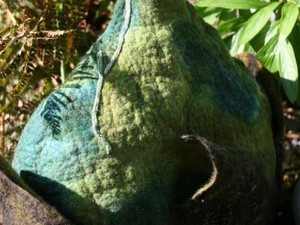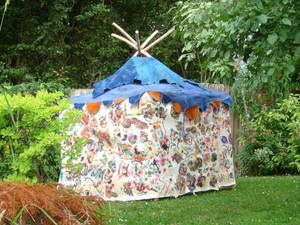 Next Story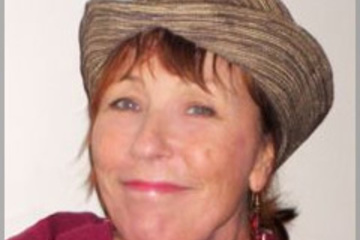 Brighton based Mo came from a generation of 'make do and mend' and learned a lot of craft skills from her parents and grandparents.
Latest in this category