Featured Artist - Cathryn Ward
Originally from South Africa, Cathryn now lives in Jersey in the Channel Islands with her husband and children. She has always had a love for art and crafts, but has been a committed enthusiast for the last six years.
She enjoys the freedom of expression and versatility that felting brings, and finds working with her hands to be therapeutic.
I grew up on an organic farm in the Eastern Cape of South Africa, and I learnt to felt six years ago in Cape Town, after I had my first daughter. I was having a break from working in the finance industry and did a felting course and was hooked! I have always been creative and tried out different crafts, but it's so amazing when you find one that fills you with such satisfaction. I started up a business called Skaapie, which means little sheep in Afrikaans, and have recently returned to live in Jersey in the Channel Islands where I met my husband 14 years ago. After a small break I am starting to felt again and make a range of items from toys and accessories to blankets and rugs, some of which were featured in Lark books '500 felt objects'.
Q&A
What is your craft? Felting
What is your favourite fibre? Wool
What is your favourite breed of sheep? I like working with merino wool, but the crazy looking Valais Blacknose Sheep from Switzerland are by far the cutest!
What do you like most about WoW? Good prices, great service and wide range of products.
Cathryn's web site:
Gallery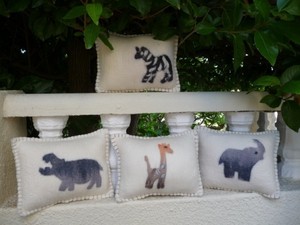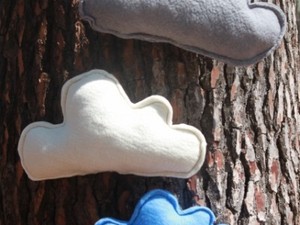 Next Story
Coventry based craft artist Jenny has been an enthusiast ever since she was old enough to craft, and as she's grown older that joy of crafting hasn't abated.
Latest in this category