Featured Artist - Carolyn Lucas
Carolyn is a felt artist living in rural Lancashire whose passion for wool began many years ago when she taught herself to hand knit.
She then progressed to buying her own fleeces, spinning the wool and wet felting – a way of painting with wool. Finally she taught herself how to needle felt – a little like sculpting with wool using a very fine needle.
I love being outdoors watching beautiful wild creatures in their natural habitat and celebrating the changing of the seasons. I'm particularly drawn to hares, wolves, deer and foxes but all wild creatures have a huge place in my heart. Nature never ceases to fascinate me...as the seasons change the colours and textures of the landscape captivate my senses...nature's patterns and hues are the most exquisite and provide such inspiration to my work. I adore sheep and the sweet smell of pure fleece, the amazing array of colours and textures and its versatility. I love to combine my passion for wildlife and remote wild places with that of wool to create beautiful unique items that I hope will be treasured.
Q&A
What is your craft?: Felting.
What is your favourite fibre?: I love natural sheep fleece, especially Herdwick, Jacob, Shetland and Castlemilk Moorit for my 3D needle felting but I also love the Merino for wet felting and the vibrant colours.
What is your favourite breed of sheep?: As I live pretty close to Cumbria... I have to pick the Herdwick. Beautiful.
What do you like most about the company?: The variety of colours for the Merino Wool and choice of fibres.
Carolyn's web site: http://wildernessfelt6.wix.com/wilderness-felt
Gallery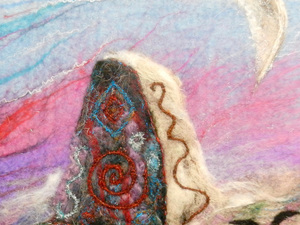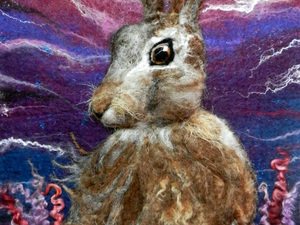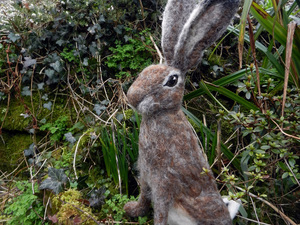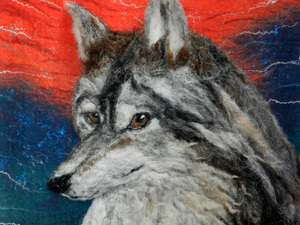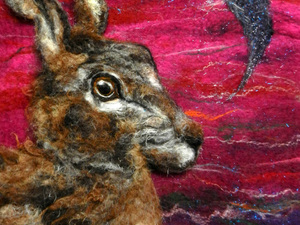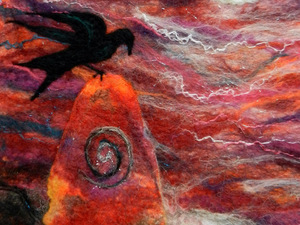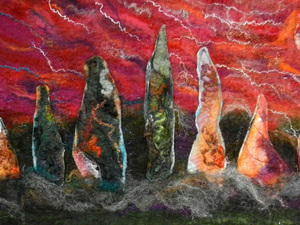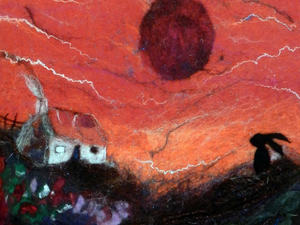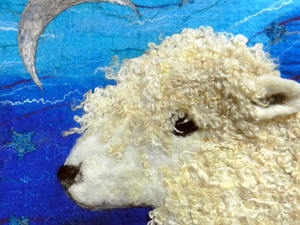 Next Story
Carla and her Mousehole Woolery are located in the heart of the Dorset countryside where she creates contemporary sustainable 3d needle felted wool sculptures inspired by the animals and landscape of the British countryside and coastline.
Latest in this category