Featured Artist - Caroline Morley
Although Caroline now lives in North Somerset, she used to live near World of Wool in Yorkshire and has been a customer for the last two years. "I loved visiting the factory shop and now I have relocated I am retaining that link with Yorkshire by using their amazing fibres to create my yarns."
Caroline was taught to knit by her grandmother aged seven, and is a second generation spinner who also loves sewing, weaving and of course knitting. She has had a craft business for the last ten years.
Caroline says:
I love the creativity of spinning. I adore grabbing some fibre from a bag of Botany waste from World of Wool and create a core spun art yarn. When the yarn is knitted it looks different again - it's almost magical.
As well as running her yarn business, Caroline supplies children's handknits to shops as well as designing knitting patterns. She has five children who are also all pretty creative in their own ways.
Thanks to the help of my ever supportive partner I get to spend my working days doing a job I love... and sometimes, just sometimes I find time to knit with the lovely yarns I create.
Q&A
What is your craft?: Spinning
What is your favourite fibre?: I love merino and the Northern Lights Range in particular.
What is your favourite breed of sheep?: The Manx Loaghtan as it has a lot of character!
What do you like most about the company?: World of Wool have top quality and totally gorgeous products and a passion for what they do. I love working with their fibre - it makes my yarn beautiful!
Caroline's web site: http://www.bodkinyarns.co.uk/
Gallery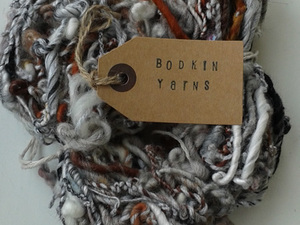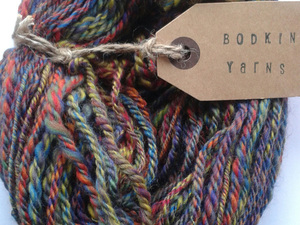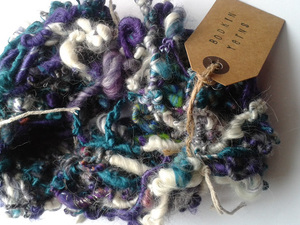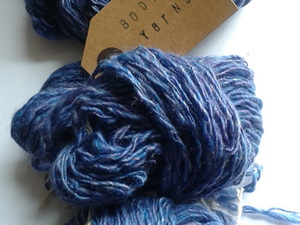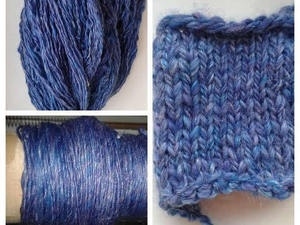 Next Story
We just wanted to say a big thank you to all of you who took the time to place a comment on our Facebook feed, saying how much you loved World of Wool. We were overwhelmed!!
Latest in this category