Featured Artist - Angela Barrow
Ilkley based Angela has been a craft enthusiast all her life but has been feltmaking for the last ten years and says that the most enjoyable aspect of the craft is the incredible versatility of British wools and the myriad of techniques for creating felt.
I use a variety of high quality wools and various processes to create beautiful, wearable pieces of art and hard-wearing home accessories. I also enjoy teaching. The best bit for me is working with people who say they're not creative, then seeing them make something beautiful, and leave feeling confident they can do more.
Q&A:
What is your craft? Feltmaking.
What is your favourite fibre? It depends on what I'm making. For clothing it would be Blue Faced Leicester, but for rugs/slippers it has to be Swaledale.
What is your favourite breed of sheep? Herdwick – they have the prettiest faces!
What do you like most about WOW? I like that you are exploiting more British wools and offering them ready dyed. We should make more of our British resources!
Angela's web site: http://www.angelabarrow.co.uk
Gallery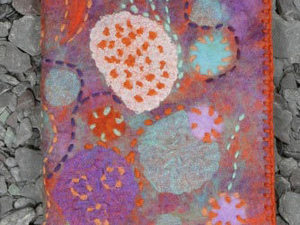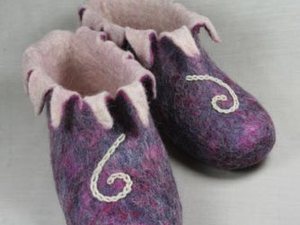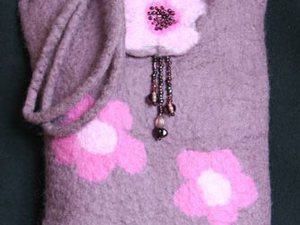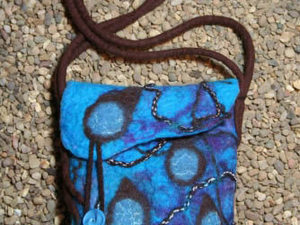 Next Story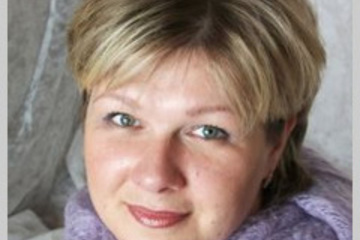 Aldona is a felter, spinner and knitter from Vilnius, Lithuania, where she specialises in dressmaking. Her passion for knitting started a long time ago, but it was her grandma who taught her how to spin at the age of 16.
Latest in this category