Featured Artist - Alison White
Alison - who lives in Royston, Hertfordshire - has always been a craft enthusiast. "I loved making things as a child, won a BBC TV Blue Peter poster design competition aged 15, and studied Textiles at Art School.
Now I teach Art & Textiles in a girls' school and exhibit with ERTF and PINZ, and currently have work on tour in Europe with Gudrun Heinz.
A textile artist, Alison loves using colour in her work, and says that the tactile qualities of the yarns and fibres give greater depth to her images than you can get when painting.
In addition to her artwork, Alison also makes a range of gifts and jewellery called 'sheepythings'.
Q&A
What is your craft? Creating images / making pictures with fibres using an embellishing machine, knitting and embroidery techniques. I also make a range of gifts / jewellery called 'sheepythings' using wrapping techniques.
What is your favourite fibre? Dyed merino tops.
What is your favourite breed of sheep? Wensleydale because they are so cute and curly!
What do you like most about WoW? The huge selection of fibres and colours to choose from.
Alison's web site: http://www.sheepythings.com
Gallery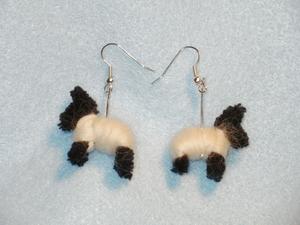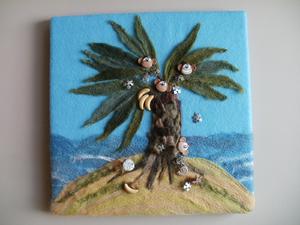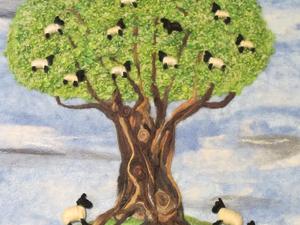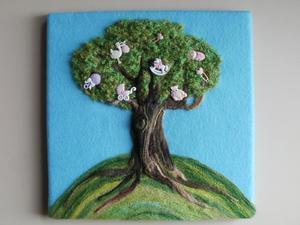 Next Story
Jennifer, who lives in Ontario, Canada, has only just discovered World of Wool but is already delighted with the quality of our products and the speed of delivery from U.K to Canada.
Latest in this category