Featured Artist - Alison Hemmings
Alison has been creating felt pictures, 3D needle felted sheep, felt flowers and angels for the past 9 years and now teaches felt making in libraries in Hampshire!
In 2006, together with her two best friends, Alison went to evening classes to study Textile Design and Embroidery. It was on this course that she learnt the basics of felt making, then attended a workshop run by a local felt maker and was completely hooked. Since then she's been developing her felt making skills.
In 2015, Alison was given a book by Scottish Felt Maker, Moy Makay. Her style really inspired her, which has significantly grown her confidence as a felt maker/artist. For the past three years she has been one of the artists on the May Day Arts Trail in Hampshire.
In August 2015, Alison achieved her PTLL's teaching qualification and now teaches felt making in libraries in Hampshire along with workshops at the Birdcage Barn Emporium in Chichester and will be running a 7 week course at Horndean Technology College.
I really enjoy making felt, teaching felt making and learning new techniques either by watching Youtube videos or attending workshops run by other feltmakers. I think felt making is therapeutic - my blood pressure has certainly gone down!
Q&A
What do you enjoy most about your craft?: I think making felt is almost magical. You create pictures or designs using dry fibres and then when you add the soapy water and agitate the fibres the picture becomes vibrant and alive. Needle felting is always a challenge and takes time but the final outcome is usually better than expected.
What do you like most about the company?: The website is clear, the staff are very helpful when I have rung the office: the parcels can be tracked through emails updating where the parcel is at each stage. In the past when I have needed wool fibres urgently and they have arrived within 24 hours, excellent service!
What is your favourite fibre?: I really like working with Merino wool, but am beginning to discover other wools as well.
What is your favourite breed of sheep?: Herdwick sheep
Alison's Facebook page: AliFountainUniqueDesign
Gallery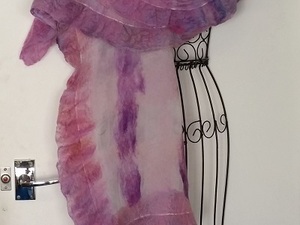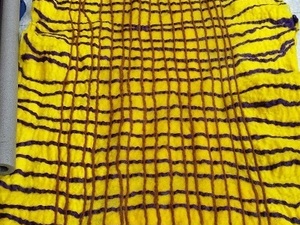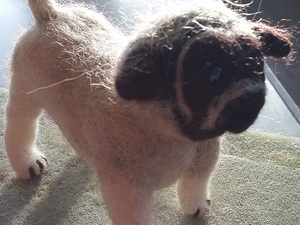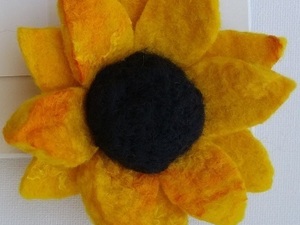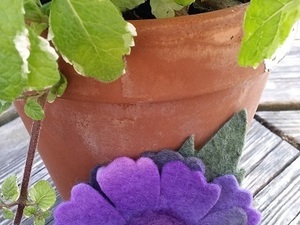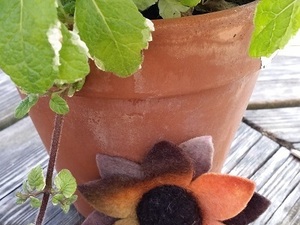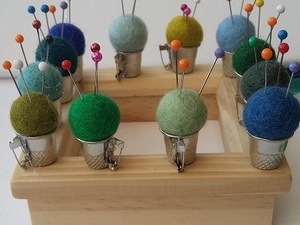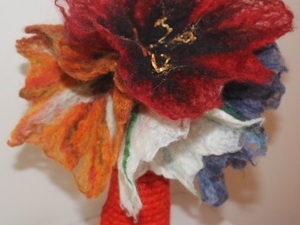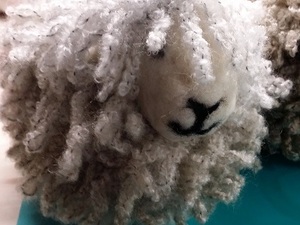 Next Story
Looking for a Halloween craft? These little yarn pumpkin garlands will look great hanging from your mantelpiece throughout the Autumn and as a spooky decoration on Halloween night!
Latest in this category